On this single "Flex," Jay Bang shows off her impressive vocal technique and rap flow. Accompanied solely by an incredible video and a classic hip hop beat, and it's left to Jay Bang to generate a sense of energy and movement among that – Jay bang delivers as always..
Jay Bang is an American Singer/Rapper and Songwriter. She's a native out of Dallas, Texas. At the tender age of 7, she exposed her inclined musical gift, connection, and love for music while writing her first song at age 10.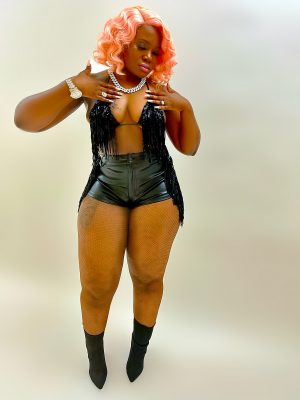 Jay Bang was heavily influenced by great music artists such as Toni Braxton, The late Dino (from the group (H-Town), Missy Elliot, Shawnna, the King of Pop Michael Jackson, and more.
Jay Bang takes the lead with a bold and expressive vocal style that consistently conveys each bar's underlying sentiment. The flow or delivery suits the needs of the moment, whether it's melodic or rapped.
The song continues to play in the meantime. Those unexpectedly delicate melodies reverberate around the edges, producing a curiously dreamy environment that enthralls you and makes the artist's vocal and lyrics connect even more strongly.
The soundscape shines brilliantly the second time you hear it, thanks to its now-familiar brightness and the personal subtleties that give it such color and character.
Jay Bang own varied and architecturally interesting performance is mixed in among this – the moments vary and alter, there's a back-and-forth dynamic at work, and on top of that, there's a complex storyline to follow.
There's often very little in modern rap that ties the entire song to the fundamental topic – seemingly random thoughts pile up one on top of the other.
Fortunately, the mood is so wonderfully enjoyable that it's a joy to playback it again, and each time you do, you'll catch up on a new lyric or point that will further increase your fondness.
Fans of conscious rap and ambient music will enjoy this record.
Follow Jay Bang on Instagram, Twitter, and Facebook