"Slow Down" by M3lomoore is a catchy piece of soulful music with a classic beat and overall style that retains a strong sense of identity at the forefront, offering a refreshingly soulful and smooth interpretation of contemporary RnB.
"Moore than music:" It hasn't been an easy journey for M3lomoore, and there have been times when he's wanted to give up. In his quest to realize his goals, he has faced numerous challenges as Divorce, Passing of Mother, Grand Father and Youngest Sister at age 26. He had to delve deep inside himself and make a plea to GOD and the Universe to assist him in realizing his actual potential. Now he's on a pedestal, looking down at his goals and ambitions coming to fruition.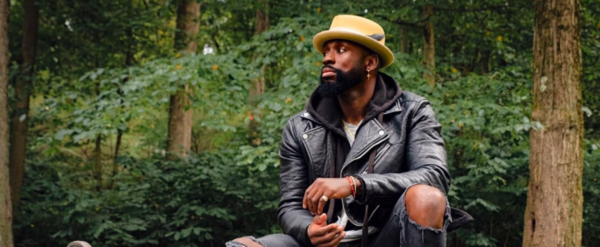 He's here to inspire people all throughout the world, and he plans to make good use of the talents God has given him. He holds the view that WE are in control of our destiny and that even if life hits us down, WE must choose to rise back up. It took him a long time to come to terms with the fact that everything he needed was already inside of him.
When it comes to lyrically delving into the subject implied by the title, specifically in relation to creative freedom and music, "Slow Down" does an excellent job of following this up with a track that builds and expands and then falls away in a fairly unpredictable manner, offering a refreshing take on the modern RnB set-up.
The new track, which features a succession of clear, captivating visuals, pays homage to the sounds of a bygone era. M3lomoore kicks things off with breathy, romantic RnB vocals, which he backs up with calm musical vibes and some smooth dancing steps to further delight the genre's classic flair.
The song, which is easily one of the most engaging RnB tracks that emerged this year, demonstrates masterful story-telling, as well as cleanly-mixed vocals that meander smoothly amid imaginatively refreshing soundscapes, among other qualities.
Exceptionally talented on the vocal front and with an image and general intention that feel utterly unique at the moment, M3lomoore forges his own path and efficiently raises the bar with this record.