"Truth of the Wonders" by Junya Komori is possibly his most cinematically focused creative contribution to date. Despite the music's simplicity, those notes and the softly dramatic manner in which they come are immensely compelling.
Junya Komori, Japan's composer, engineer, and multi-instrumentalist for KJ Warriors' Sound, returns with a piece of Epic, Powerful, Beautiful Celtic Music, "Truth of the Wonders" (Epic Fantasy Music).
Junya Komori unveiled Project KJ Warriors' Sound. He intends to create Independent Soundtracks such as Epic, Trailer, and Cinematics with no restrictions or reliance on TV Shows, Drama, films, and Trailer Movies. Elements such as Melodic and Powerful Passions contribute to this. Junya Komori is a composer, multi-instrumentalist, and engineer.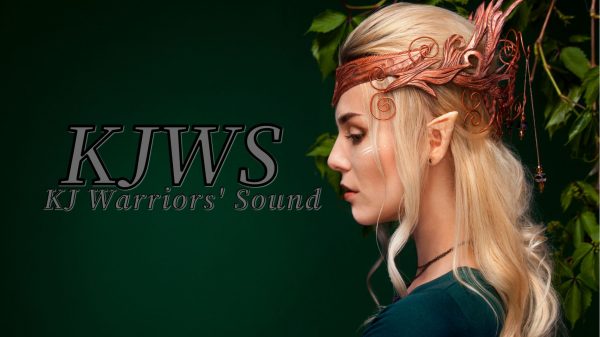 His ambition is to create Absolute Neo Orchestral Sounds that are not constrained by genre or stereotype. If you want to see the New World, you must support those around you, and he is eternally thankful to the Supporter.
"Truth of the Wonders" by Junya Komori is a two-minute and fifty-seven-second audio portrayal of the concept conveyed by the title. To put it another way, the music that is unfolding in front of you has the rhythm and building intensity of a reasonably epic march towards something meaningful.
This composition is undoubtedly appealing, and the more you focus your attention on the passing moments, the more you appreciate it — it's outstanding, to say the least. On the other hand, rather than focusing on every minor detail, allowing the story to envelop you as it should be is where the real magic happens.
The artist has masterfully constructed the soundscape to leave listeners with a sense of excitement and pleasure. It's the tense walk to the fantasy world. And it works brilliantly – you can almost hear it as the music to a new epic adventure.
Junya Komori's latest single takes all of everything, all of the work's genius, and presents it in an unaltered and incredibly beautiful manner. It sounds incredible, and the captivating melodic lines keep you enthralled.
The artist's expertise and effort in creating the piece never cease to astound me at every turn. A pleasant discovery.
Follow KJ Warriors' Sound on Facebook Page, Instagram, Twitter.